2012 RC Laser North American Championship
NOTICE OF RACE
RC Laser North American Championship Regatta
June 8–10, 2012
Organizing Authority: Canandaigua RC Laser Fleet 14 and the Canandaigua Yacht Club
1.      Rules:
1.1     The RC Laser North American Championship will be governed by the rules as defined in The Racing Rules of Sailing 2009-2012, as amended under Appendix E radio controlled boat racing rules.
1.2     RC Laser Class Association of North America rules will apply.
2.      Eligibility and Entry:
2.1     The regatta is open to members of the RC Laser Class Association.
2.2    Eligible boats may register in advance by completing the official entry form and paying the appropriate entry fee. The entry form with online payment is available at RCSailors.com on or before March 5.
2.3    After June 1, 2012, entries will not be accepted unless accompanied by a $30.00 late fee.
2.4    No entries will be accepted after 12 noon, June 8, 2012.
3.      Fees:
3.1    The entry fee for this regatta is $120.
3.2   Fees, if any, for Social Events and/or guests are outlined on the registration form.
4.      Schedule:
June 8
1200 – 1300
Registration
1300 – 1330
Competitor's Meeting at Steamboat Landing
1400
Warning Signal for first seeding race
June 9
0800 – 0830
Registration
0830
Skipper's Meeting at Steamboat Landing
0900
Warning signal for first race
June 10
0900
Warning signal for first race
1230
No warning signal after this time
5.      Measurement:
Boats may be randomly measured during the event.
6.      Sailing Instructions:

Sailing Instructions will be available at registration and on the RCSailors.com website after June 1, 2012.
7.      Venue:
7.1    The regatta will be held at Kershaw Park and sailed from the docks behind Steamboat Landing at 205 Lakeshore Drive, Canandaigua, New York, 14424.
8.      The Courses:
The courses to be sailed will be selected from those defined in the sailing instructions.
9.      Racing Format:
Equal Opportunity Racing system will be used. The results of the Friday races will determine the initial start fleet for each competitor for the Championship regatta. Those competitors not sailing in the seeding races will initially be placed in the fleet seeded lowest for the first race on Saturday.
10.  Prizes:
Awards will be given to the top three finishers in the Championship, the mid-fleet finisher and awards for the highest placing female competitors.
12.  Social
June 8
1800
Welcome & Happy Hour at CYC
June 9
0730
Coffee and donuts at Steamboat Landing
1200
Lunch at Steamboat Landing
1830
Championship Dinner at CYC with awards for best "Deckorated" boat
June 10
0730
Coffee and Donuts at Steamboat Landing
1230
Lunch and award ceremony at Steamboat Landing
Other information regarding social events, Friday night dining options, housing, directions, borrowed boats, etc. will be available on the Fleet 14 website on or before March 5.
13.  Contact information:
Websites: RCSailors.com & SailCYC.com
Regatta Chairman: Bill Blevins, RCSailors@gmail.com
14.  Map: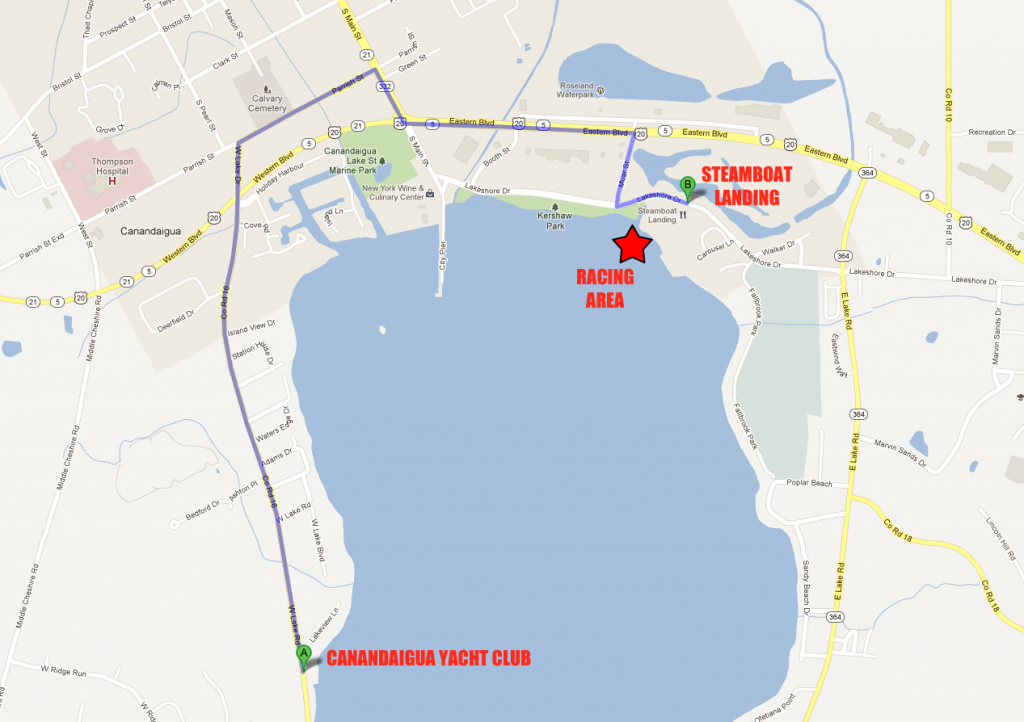 Regatta information